Antiques Club of the Finger Lakes: Roundtable of Antiques and Collectibles
February 25, 2023, 2:00 pm
-
3:00 pm
Geneva History Museum
543 South Main Street
315-789-5151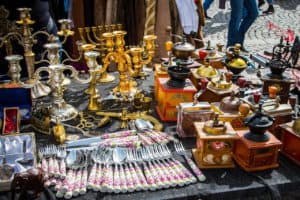 The Antiques Club of the Finger Lakes will present a virtual Roundtable of Antiques and Collectibles on February 25 at 2 p.m. at the Geneva History Museum. The meeting is free and open to club members and the general public.
Attendees are invited to bring antique or vintage items they would like to learn to learn more about or simply discuss. Consider such items as paintings, books, prints, glassware, decorative accessories, and small furniture. The discussion will include knowledgeable antiques club members and antiques dealer Christina Champion of Christina's Antiques, in business since 1979. In addition to her antiques shop in Red Creek, NY, Christina has participated in numerous antiques shows in the Northeast and South. Christina is a Certified Antiques Appraiser with the Asheford Institute of Antiques (A.I.A.) and also a member of Genesee Country Antique Dealers Association, Wayne County Antique Dealers Association, Genesee Valley Bottle Collectors Association and many more.
For more information, see the Facebook page for the Antiques Club of the Finger Lakes.
« Back to Calendar of Events