History Sandwiched In: How to Preserve That Artifact
November 4, 2020, 12:30 pm
-
1:30 pm
{hcard}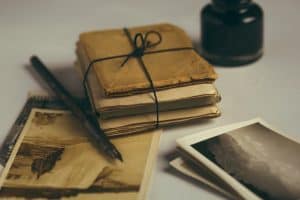 The November edition of our virtual "History Sandwiched In" series will be "How to Preserve That Artifact" on November 4, 2020 at 12:30 p.m. City Historian and former Geneva Historical Society archivist Karen Osburn will present the next program in the series, which features short presentations conducted on the first Wednesday of the month during the workday lunch hour.
You just inherited, found, or were entrusted with an important historical artifact. This item may be related to your family, a business, or an event. It may have any number of other criteria that make it worth saving; how do you preserve it for future generations? Join Karen for a discussion on what to do to make that artifact last longer. Questions are welcomed in advance or on the day of the program. If you send a question to Karen in advance, it will help the program flow better. To send her a question, email info@genevahistoricalsociety.com.
Due to COVID-19 restrictions, this program will be presented virtually through Zoom and advance registration is required. To register click here. The necessary login information will be sent to you via email 24 hours prior to the program. For any problems with registration or to register by phone, call the Geneva Historical Society office at 315-789-5151. Registrations must be complete before 5:00 p.m. November 3, the day before the program.
« Back to Calendar of Events