History Sandwiched In: Jigsaw Puzzles
March 4, 2020, 12:30 pm
-
1:30 pm
Geneva History Museum
543 South Main Street
315-789-5151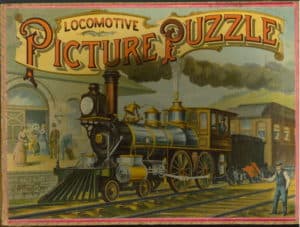 "History Sandwiched In" is a new program series at the Geneva Historical Society featuring short presentations conducted on the first Wednesday of the month. They will be held during the workday lunch hour in spring and fall of 2020. The second program in the series is "Jigsaw Puzzles" on March 4, 2020 at 12:30 p.m.
People have been enjoying the challenge of piecing together a jigsaw puzzle for over 250 years. From "dissected maps" in the 18th century, to their peak popularity during the Great Depression, to modern 3D puzzles today, this pastime has a rich history that reflects cultural and technological change. Join the Historical Society's Visitor Services and Public Programs Manager at Rose Hill Mansion & Johnston House Amy Pepe as she discusses the evolution of jigsaw puzzles  and how the function and popularity of this hobby has changed over the over the past three centuries The program runs approximately one hour in the Hucker Gallery at the Geneva History Museum. Participants are welcome to bring a bag lunch to eat during the program.
There are no fees for this presentation. "History Sandwiched In" will continue this spring with a program on April 1. For more information, call the Geneva Historical Society office at 315-789-5151.
« Back to Calendar of Events