Community Curator: Anthony Noone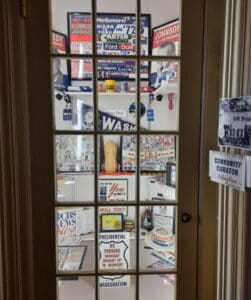 Space in the front entryway of the Geneva History Museum is devoted to Community Curators.
Anthony Noone is a collector of political memorabilia and has graciously loaned us a very small portion of his collection. To see an interview of Anthony about the exhibit watch a video interview with him here.
We show you ours, now its time for you to show us yours. Became a Community Curator!  If you have a collection and would like to display it at the Geneva History Museum, send an email to John Marks, Curator of Collections, at  jmarks@genevahistoricalsociety.com .