Online Lesson: Geneva Schools Long Ago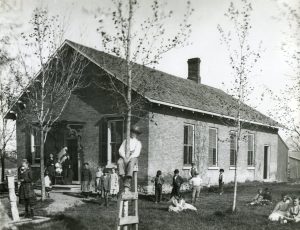 Geneva Schools Long Ago is a lesson plan that can be used for in-person or virtual instruction for grades 2-5. Students will use historic photographs to explore the differences between school today and long ago. They will make observations, ask questions, and come to conclusions about the ways in which school in Geneva has changed since the late 1800s.
The lesson plan, images and associated texts can be viewed and downloaded from this Google Drive folder.
Questions or comments about the program can be sent to Anne Dealy, Director of Education and Public Information, at adealy@genevahistoricalsociety.com.