2017 Year In Review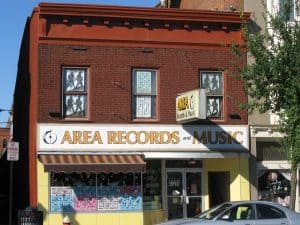 Our new publication The Prouty-Chew Chronicles debuted. Topics included the local suffrage movement and music.  Copies are available for sale ($4 for Historical Society members and $5 for non-members) at our gift shops
From special events to data entry we could not accomplish all that we do without the support of our volunteers
People's History of Geneva K-12 Curriculum Project  is a collaborative project between the Geneva City School District, Hobart and William Smith Colleges, and the Historical Society to infuse local history into the school curriculum.

As an experiment, we crowdsourced two exhibits – Stuff: A Material History of Geneva and Tell Me A Story .
2017 marked the 100th anniversary of women gaining full suffrage in New York State.  To commemorate the anniversary, our spring lectures focused on the suffrage movement; with funding from the Pomeroy Foundation  and in partnership with Lochland  a historical marker honoring the mother-daughter team of Elizabeth and Anne Miller  was installed on the grounds of Lochland; through Humanities New York and in collaboration with the Geneva Public Library we hosted Votes for Women: A Reading and Discussion Program; several items from our collections were loaned to the Ontario County Historical Society  and New York State Museum for their suffrage exhibits; and the City declared November 30, 2017 Geneva Political Equality Club Day.
With the help of the Beverly Animal Shelter , the Easton Bird Society , Montezuma Wildlife Refuge , and Colony CareGivers , Rose Hill went to the cats and dogs during Rose Hill Gone Wild.
Whether inside or outside the classroom over 2,000 students were provided a variety of opportunities to explore Geneva's stories.