Lift Up Thine Eyes: The Upper Floors of Downtown Geneva
By John Marks, Curator of Collections
Do you walk around downtown? If so, do you look at the upper floors of the buildings? (I say "walk" because this is a dangerous exercise when driving – trust me, I've tried it.)
As you look at the tops of downtown Geneva buildings, two terms to know are cornice and window hood. Cornices are the decorative bits directly underneath the edge of the roof. Window hoods, sometimes called drip hoods, are anything over a window to direct rain away from the top of the window.  
Some of downtown's upper floors are ornate: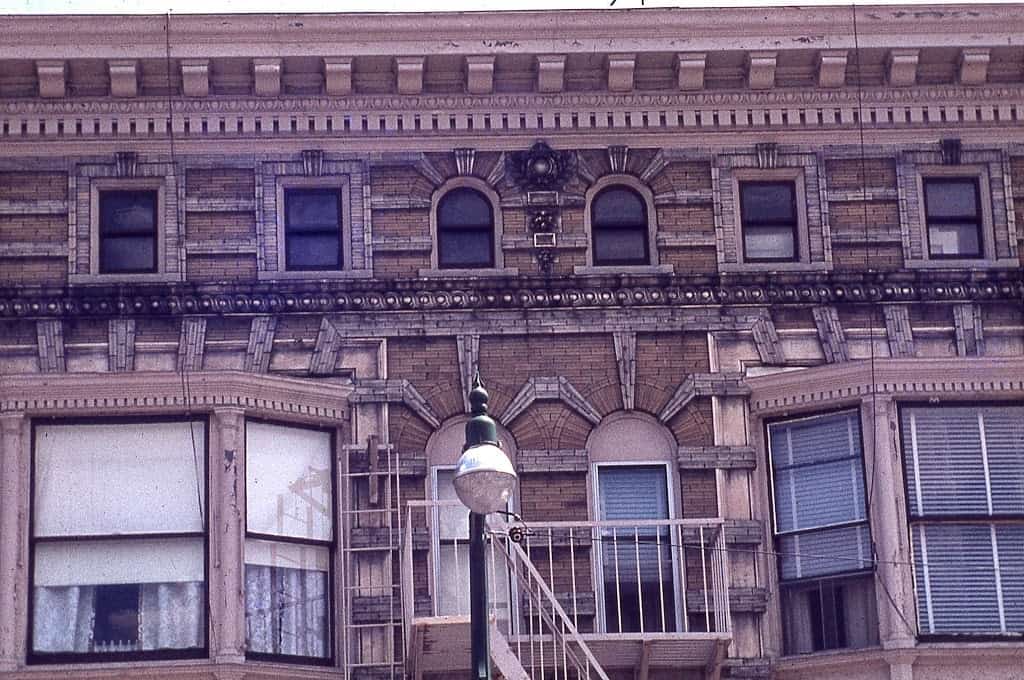 Originally built in the late 1890s for the Baker & Stark clothing store, this is now the 

Geneva Bicycle Center

.
Some have been hidden for decades: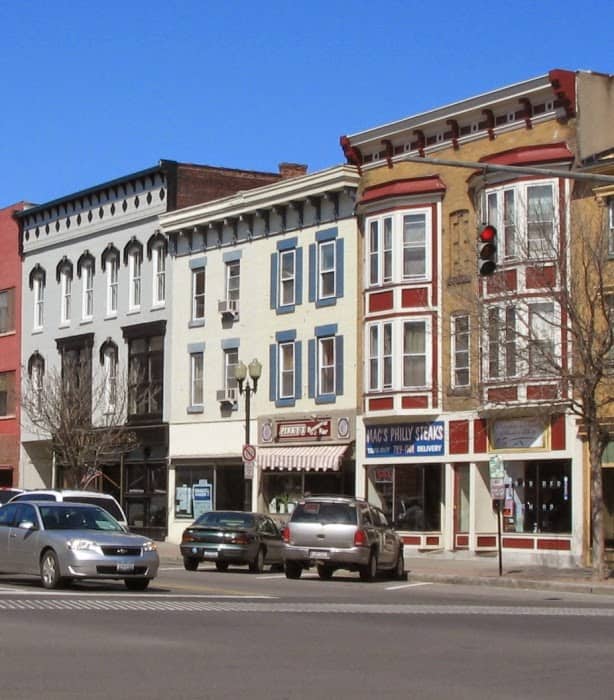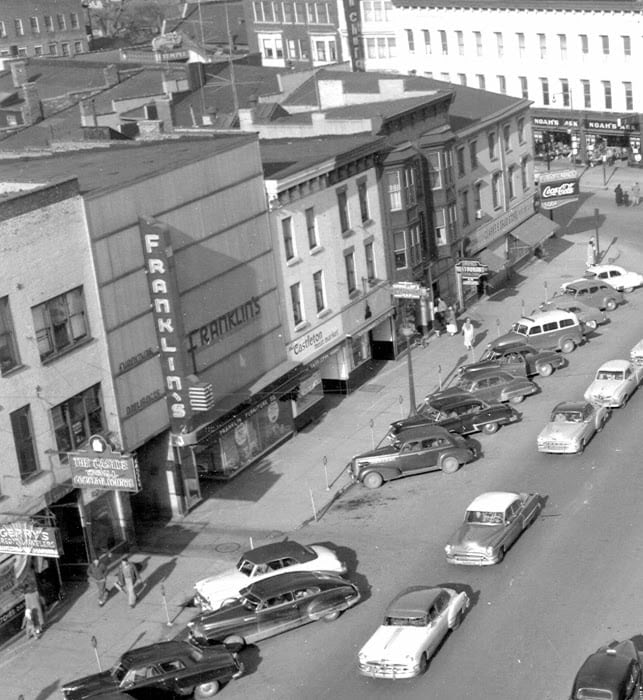 Metal facades were all the rage after World War II. Traditional downtown architecture was old, and business owners wanted to look modern and space-age. They used solid metal panels, or sometimes perforated screens that allowed light into the windows they were hiding. As tastes change, the metal has been taken down. You can see the difference between the Franklin Furniture façade, and the original brickwork that was revealed around 2008.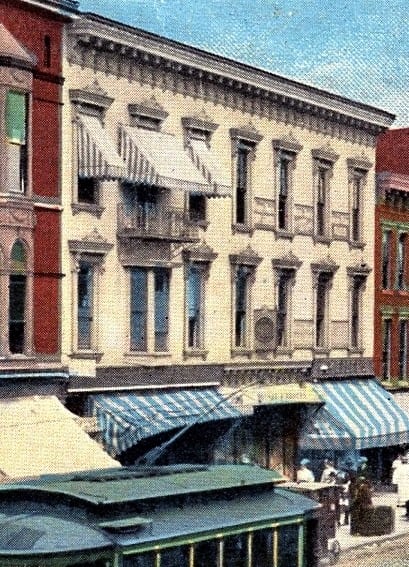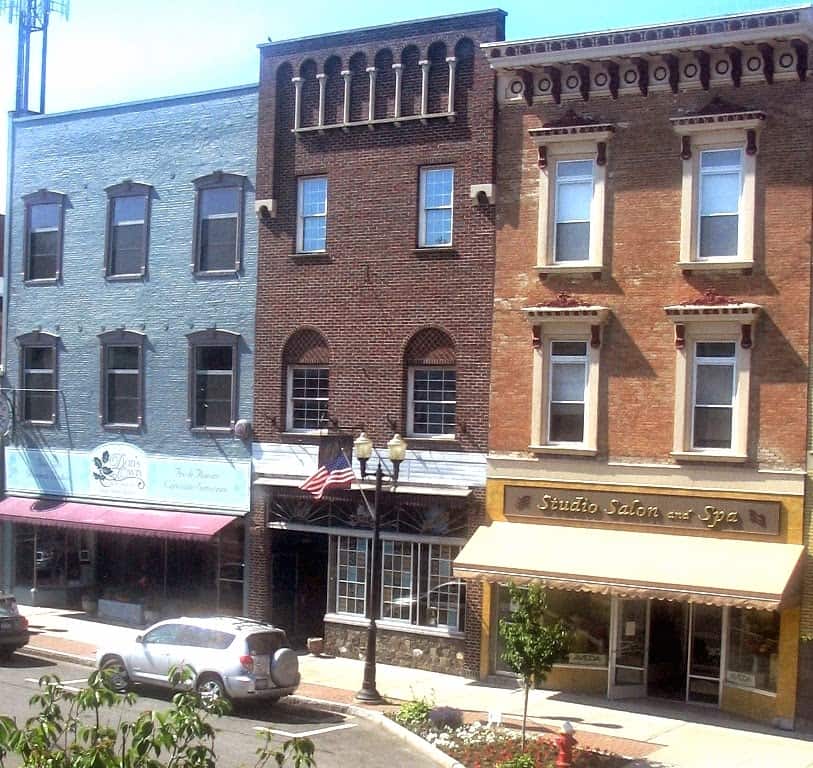 As you can see, these three stores on Seneca Street (J.W. Smith's, Home Dairy, and Keilty Dry Goods) originally had one roof line and identical windows. The middle building had a new façade by 1929, but the window openings are still in the same configuration and the higher cornice is false. The late Merrill Roenke told me that his father was concerned about the heavy cast iron window hoods falling off J.W. Smith's so they removed them; he didn't say what happened to the cornice. In the third photo you can see that the current owners have put back window hoods, but not in the original style.
And finally, some have been lost: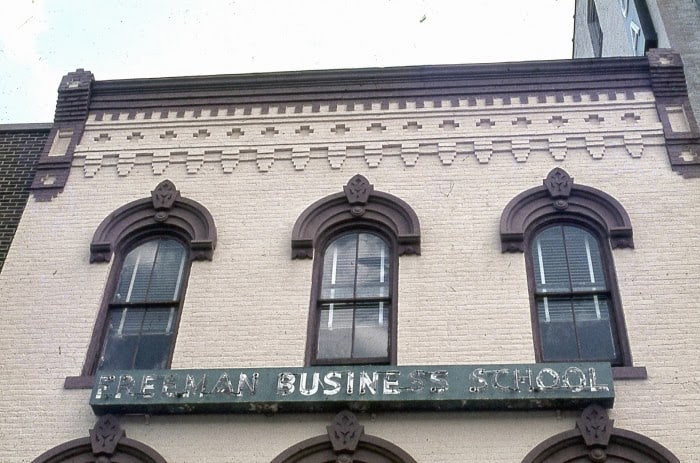 With our photo archives, I have the luxury of looking at buildings that are gone. This building was at
525 Exchange Street
, next to the Seneca Hotel. (Some may remember when Peck's clothing store was there.)
Does any of this matter? It's all personal opinion and taste. I feel differently walking into a 19th century brick building with decorative cornices and window hoods than I do entering a concrete block store with large single-pane windows. Preserving and investing in downtown buildings is all about betting that enough people will feel the same way to come to those stores and spend money.