Geneva in the 1920s
By John Marks, Curator of Collections and Exhibits
We've written about Prohibition (or lack thereof) and flappers in the 1920s. What was Geneva like back then if you weren't looking for a drink or bobbing your hair?
Geneva
's city directories are my favorite resource for such a question. They arranged information alphabetically (people and businesses combined), by street address, and by business category. Businesses could also purchase advertising. You can pick a year at random and learn a fair amount by flipping through the pages.
Here are some observations from the 1922 directory:
·

       
Two Syracuse detective agencies placed ads. They both boasted connections or representatives in all parts of the world. Was Genevaa hotspot for international intrigue?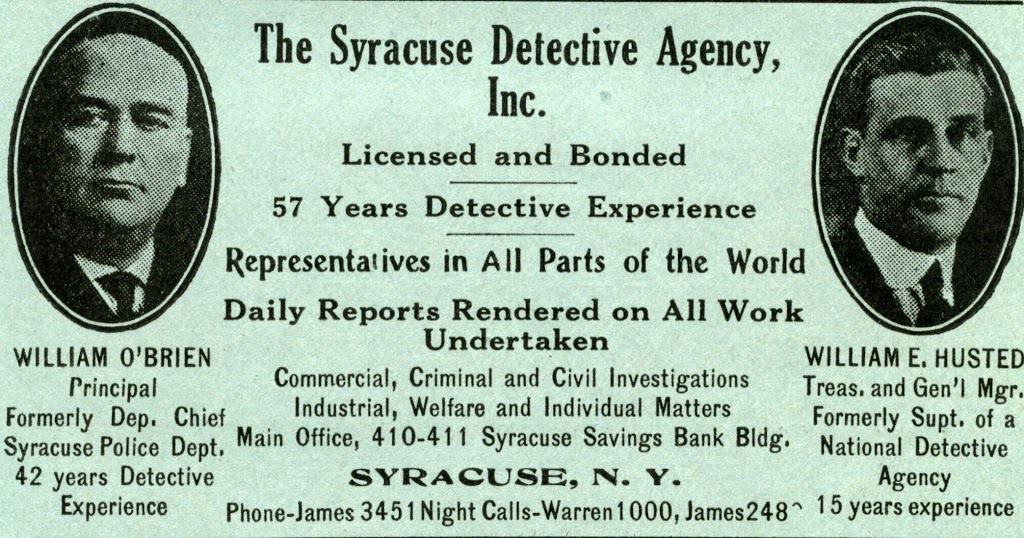 ·

       
Eight automobile dealers carried 15 different makes, including Overland, Willys Knight,    Chandler, Paige, and Cleveland.
·

       
Change is never swift nor absolute; there were still six blacksmiths & horseshoers. Geneva Wagon Company had shifted to making all types of commercial bodies for auto chassis.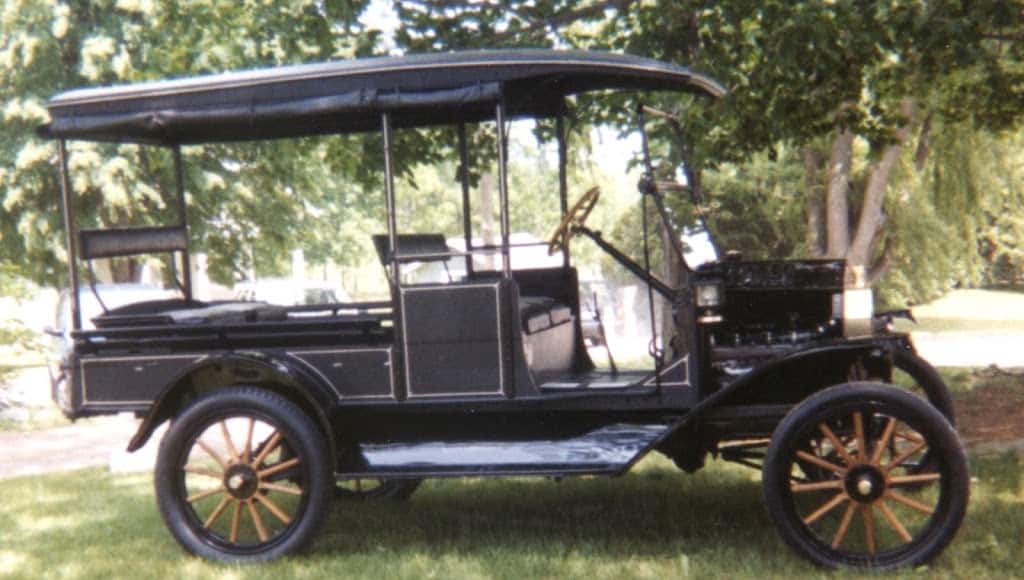 This 1916 Model T estate wagon body was made by Geneva Wagon Company, and can be seen, in season, at 

Rose Hill Mansion

. 
·

       
Sweet tooths are not new. There were 19 retail stores under "Confectionery and Fruits," and three wholesalers. These shops often appear in theater programs as the perfect after-show place to go.
·

       
There were 63 retail grocers and all but a few were independent. It would be interesting to plot them on a city map to show distribution. Traveling across town for groceries was unthinkable back then.
·

       
Twelve milliners made hats for "ladies, misses and children." It shows the economic impact of fashion (when women and girls didn't leave the house without a hat), and I just like saying "milliner."
·

       
Currey & Corwin Funeral Directors advertised "Lady Attendant" as the only feature beyond their telephone number and address. Was this an unusual service in 1922, or just reassurance that they did have a lady attendant? (A quick Internet search shows that many funeral homes still employ and advertise lady attendants.)
·

       
C.A.
King may be my favorite. Located on Castle Street opposite from City Hall, he sold newspapers and magazines, postcards and stationery, all types of tobacco, "iced drinks in season"….and guns, ammunition, and auto tires. Louis Klopfer also sold books and stationery along with "athletic goods" and Victrolas.

King produced and sold local postcards with this trademark.
These are a few lesser-known things about Genevain the 1920s that caught my attention. In our reading room, we have a complete run of city directories from the 1890s to 1980s. Stop by anytime and take a look for yourself.
Did you enjoy this 1920s moment?  The Geneva Historical Society is hosting several workshops and programs in December and January about the 1920s all leading up to our Speakeasy Party at Belhurst on Friday, January 17.  For more information about the Speakeasy or related programs, call us at 789-5151 or go to www.historicgeneva.org.