From Beyond: Washington Street Cemetery Stories
Washington Street Cemetery is the third burial ground in Geneva. The earliest burial spot was on the site of Trinity Episcopal Church on South Main Street. Another early burial ground was on Pulteney Street, where the old Geneva High School once stood and the site of the new FLCC campus.  Graves at the Pulteney Street plot date from as early as the 1790s and were moved to a section of Glenwood Cemetery in 1926 when the school building was built.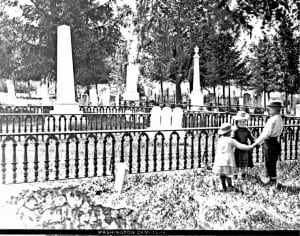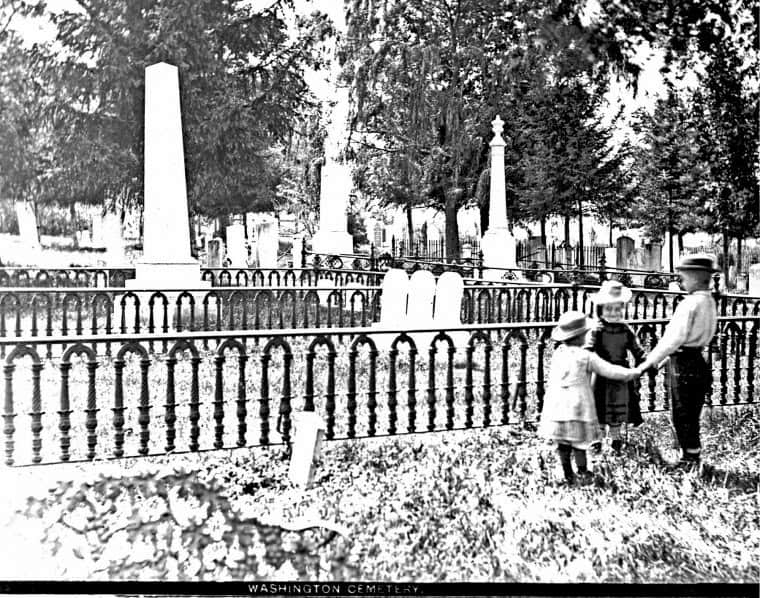 In 1832 when room in the Pulteney Street burial ground began running out, the Board of the Village Trustees purchased the land for Washington Street Cemetery.   Eight years later more land was added to the cemetery. The first person buried at Washington Street was Mrs. Augusta Matilda Merrell, who died on September 28, 1832. Older death dates can be found in the cemetery but are likely reburials.
There are about 2,200 burials at the cemetery.  Since there are no plots available for purchase only those that were purchased by families many years ago may still be used. Those areas that look empty may be graves of the poor who could not afford a marker, those with a stone that has deteriorated and disappeared, or areas where a family chose to rebury relatives in Glenwood Cemetery or elsewhere.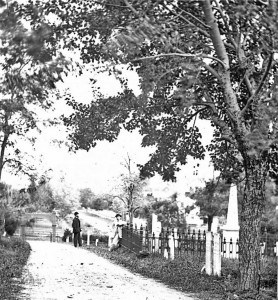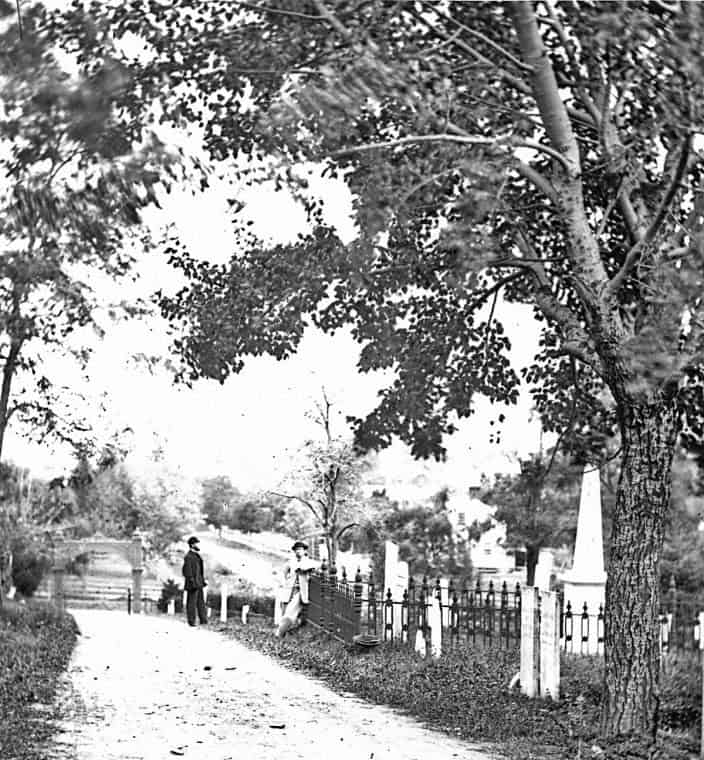 Ever wondered who is buried at Washington Street Cemetery? Join the Geneva Historical Society and the Founders Square Neighborhood Association for guided tours of the cemetery on October 14 and October 15.  As participants are led through the cemetery, they will hear stories about Geneva's past.  Tours are on Friday, October 14 at 6:30 pm, 7:30 pm, and 8:30 pm and Saturday, October 15 at 1 pm, 2 pm, and 3 pm.  Participants are encouraged to dress for the weather and be prepared to walk 4/10ths of a mile.  Reservations are strongly encouraged for all tours.  Tickets are $ 5 per person and $15 for a group (two adults with children). Refreshments will also be available.   For more information or to make a reservation, call the Geneva Historical Society at 315-789-5151.