Rose Hill Food and Wine Celebration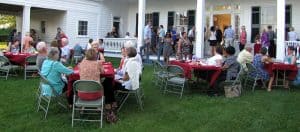 Join the Historical Society on Saturday, September 15 at Rose Hill Mansion from 5 pm to 7 pm  for our annual celebration of the region's food and wine, the Rose Hill Food and Wine Celebration.   As the sun begins to set over Seneca Lake, guests will enjoy the tastes of autumn, with hors d'oeuvres and wine graciously provided by area restaurants and wineries.
Pre-sale tickets $30 per person and $35 at the door.  Call 315-789-5151 for tickets or purchase online at brownpapertickets.com. Proceeds from the event will benefit the Historical Society.
Event sponsors Lagana Plumbing and Heating and  Beardsley Architects + Engineers. 
Participating restaurants:
Beef and Brew
Cam's Pizzeria
City Café
Club 86
Cobblestone Restaurant
Cosentino's Ristorante
Dana's Time Out
Deluxe Restaurant
Eddie O'Brien's Grille and Bar
Finger Lakes Beer and Sausage
Geneva on the Lake
Halsey's Restaurant
La Mia Bella Sicilia
Man Yuan
Opus, Ports Café
Red Jacket Orchards
Simply Sweets Bakery
Tops
Torrey Park Grille
Wegmans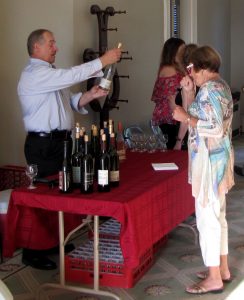 Participating wineries
Atwater
Bellangelo
Billsboro Winery
Chateau Lafayette Reneau
Damiani
Dr. Konstantin Frank's Vinifera Wine Cellars & Chateau Frank
Fox Run Vineyards
Fulkerson
Hosmer Winery
Knapp Vineyards
Lamoraux Landing
Prejean
Ravines Wine Cellars
Seneca Lake Wine Trail
Starkey Lookout
Wagner Vineyards
Wiemer Winery
Zugibe Winery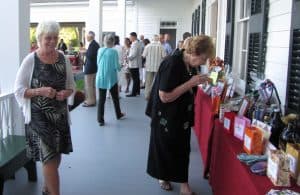 Businesses and organizations participating in the raffle:
Bottomless Brewing
Bubble Tea Café
Char Burrito
Ciccino's
Craft Ales
Earthly Possessions
Fairfield Inn
Finger Lakes Gifts and Lounge
Finger Lakes Tea Garden
FLX Fry Bird
Fulkerson Winery
Geneva Bicycle Center
Geneva Country Club
Hampton Inn
Kindred Fare
Lake Drum Brewing
Lugi's Old World Market and Cafe
Mark's Pizzeria
Merry-Go-Round Theater
Muranda CheesePhelps Sungas
Photography by Neil Sjoblom
Quilty Pleasures
Ramada
Red Dove Tavern
Red Man Chicken 'n Ribs
Smith Center for the Arts
Studio Salon
The GR Restaurant
The Village Store
Three Brothers Wineries and Estates
Zotos