Thank you
By Kerry Lippincott
At the end of 2018 we said good-bye to two members of the Historical Society family – Karen Osburn and Alice Askins.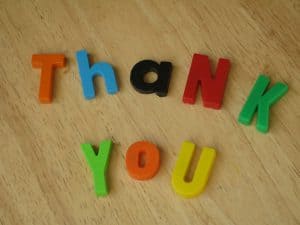 For nearly 18 years Karen was the Historical Society's archivist.  Though never fond of filing, Karen was devoted to our archival collections.  Working with the Rochester Regional Library Council to digitized materials from our collections and have them accessible online, requests for more storage space (which has increased over the past three years), and developing the adopt an artifact program with our archival assistant Becky Chapin are just some of the ways she has advocated for the archives.  With an eagerness to learn Karen took advantage of any and all professional development opportunities.  I challenge anyone to match Karen's curiosity and willingness to learn. For Karen being the archivist was much more than collections care and assisting researchers.  She conducted walking tours, wrote blog and "Looking Back" articles, got historical markers for Washington Street Cemetery and Lochland, gave programs around the community, and served on Historical Society and various community committees.  In 2012 she became the City of Geneva Historian.  Perhaps her greatest professional accomplished was becoming a registered historian in 2017.
Beginning in February 2011 Alice worked at Rose Hill and Johnston House.   What I admire most about Alice is her doggedness when it comes to research.  Through her efforts we have unearthed more information (and even a few photos) of the people who lived and worked at Rose Hill and Johnston House.  Her research has also expanded the interpretation of both sites.  To share more of Rose Hill's stories, she developed specialty tours – Behind the Scenes, Up & Doin' (a joint tour of Rose Hill and Johnston House that focused on women's lives), Taste of Rose Hill (food themed) and Agnes and the Antis (suffrage themed).  Over the past few years she refreshed rooms at Rose Hill and Johnston House by rearranging objects and adding new items.  This has given both houses a more lived in feel.  Along with her regular duties Alice was our "official" photographer documenting our on and off-site activities.
On behalf of the Historical Society's staff, board, volunteers and members I thank Karen and Alice for their years of service and wish them the best as they begin new chapters in their lives.  On a more personal note, when I can't find the right words I can always find them in a Broadway musical.  Here's an excerpt from Wicked that best describes how I feel  –
I've heard it said

That people come into our lives

For a reason

Bringing something we must learn

And we are led

To those who help us most to grow

If we let them

And we help them in return.

Like a comet pulled from orbit

As it passes a sun

Like a stream that meets a boulder

Halfway through the wood

Who can say

If I've been changed for the better?

But because

I knew you

I have been changed

For good.