2016 Year in Review

Our outreach efforts went international in January when John spoke about John Johnston at the annual conference of the Land Improvement Contractors of Ontario (Canada).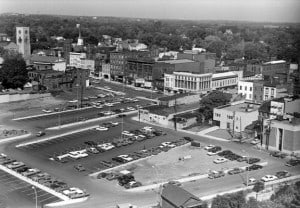 Our short video series, Geneva's Stories debuted with an episode about urban renewal.
With the theme of All Roads Lead Home, the 2016 Tour of Homes featured eight private homes, the Performing Arts Center at Hobart and William Smith Colleges, St. Peter's Episcopal Church, and FLCC's Viticulture and Wine Center.
From special events to data entry, we could not accomplish all  that we do without the support of our volunteers.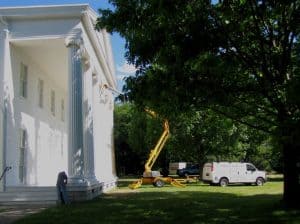 With the condition reports completed, work began in earnest this spring at Rose Hill and Johnston House.  Projects included painting  three sides of Rose Hill and replacing the roof at Johnston House.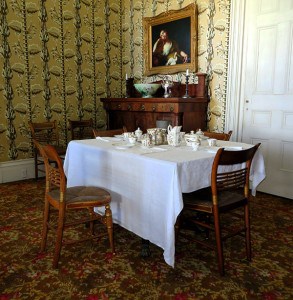 Though Google people can take a virtual tour of the first floor of Rose Hill.
Partnering with community organizations and taking part in community events allows us to reach a broad audience.  Along with participating in Geneva Night Out, Seneca7 and Bookfest, we donated raffle items to several organizations including baskets to the Geneva Public Library and Boys and Girls Club.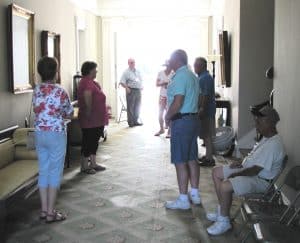 In addition to our regular tours at Rose Hill, we continued to offer specialty tours.  A Taste of Rose Hill (a food themed tour) debuted this summer.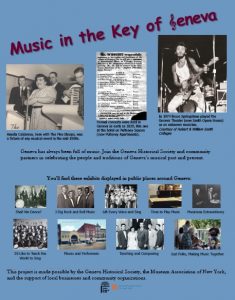 Music in the Key of Geneva is both an exhibit and effort to document and share the community's musical heritage.  Five sets of exhibit panels are on display around Geneva.  In addition to exhibit, podcasts, short videos, and articles can be found on our digital collection and blog pages of our website.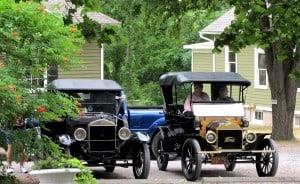 Among the groups to visit Rose Hill this summer were members of the Model T Ford Club International and Hupmobile Club.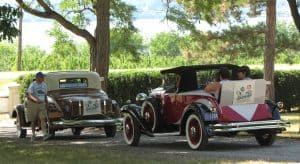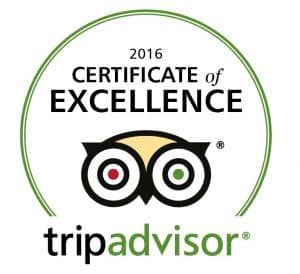 For a second year, Rose Hill received a Certificate of Excellence from TripAdvisor.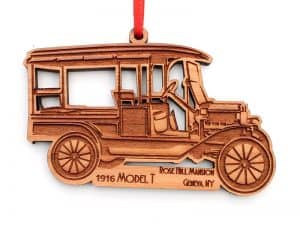 Our Ford Model T Express Wagon at Rose Hill turned 100 this year.  To celebrate we held a birthday party and debuted an ornament.
This fall we began working with SUNY ESF Center For Cultural Landscape Preservation on a Cultural Landscape Report for Rose Hill.  Among the items that will be addressed in the report are interpreting the grounds to the Swan period (the 1850s and 1860s), universal accessibility, and clarifying points of entry.
Whether inside or outside the classroom, over 2500 students were provided a variety of opportunities to explore Geneva's stories.
Our tradition of participating in Wreaths Across America continued in December when a group laid wreaths at Sampson.