Who Knew?
By MJ Benda, Volunteer Carriage House Gift Shop Manager
What do toilet paper, Lysol wipes, hand sanitizer and a product first patented in 1797 have in common?  Due to the pandemic all these items were in high demand and in short supply.  I remember standing at the end of the paper aisle in Wegman's in disbelief, all the shelves were empty.  Toilet paper became a priceless commodity, purchases were limited.  One shop downtown was offering a free roll of toilet paper with a $20.00 purchase!  But something from the 1800s in high demand today?  Yes, washboards?  Who knew?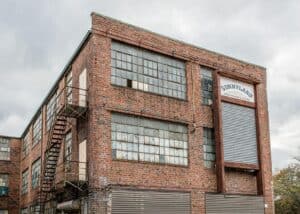 Many people living in large cities no longer felt comfortable using shared laundry facilities and wanted to do their laundry in the safety of their own apartment.  The Columbus Washboard Co. in Logan Ohio has been in business since 1895.  It is the only U.S. washboard company that remains.  Washboards are still assembled by hand using some equipment that dates to the 1900s.  Frederic Martin Sr. began making and selling washboards from his backyard as a hobby.  It is estimated that he sold fewer than 1,000 washboards in the 30 years he was in business.  In 1925, his son, Frederic Martin Jr. bought the business, which was little more than a patent, a trademark, a few saws, and a metal crimping machine.  From this he built a thriving business selling more than 23,000,000 during his lifetime.  In 1999, twelve years after Frederic Jr's death, the Martin family decided to close the doors.  A group of six individuals refused to let this piece of history slip away.  One of the current owners has said, "Twenty years down the line, we're still proving our relevance."
Today, two full-time employees and one part-time accountant produce 120 washboards a day.  After the pandemic started, they noticed an uptick in business.  For years, most of their sales were sent to rural addresses.  Many of the washboards were used as musical instruments.  Then they noticed the shipping addresses started to change and orders were being mailed to apartment buildings in large cities.   During the pandemic they have seen a double increase in sales, without any change in their marketing.  Currently they sell 12 washboard styles in three different sizes.
The factory does offer tours by reservation.  Admission is $6.00 for adults, $5.00 for seniors, includes free fridge magnet.  Field trip anyone?