Looks Like We Made It
By Kerry Lippincott, Executive Director
It's become a tradition that the first article of the year is a pictorial review of the previous year's activities.  I have to admit that creating this article is one of my favorite activities, especially selecting the images.  2020 being the year that it was, when I began thinking about this article the lyrics of "looks like we made it" came to mind (thank you, Barry Manilow).  Instead of what we accomplished in 2020, I would like to focus on how we were able to remain open virtually and physically.
I can't imagine how we could have managed the past ten months without things like conference calls, computers, the internet, social media, and Zoom. Thanks to technology, creating two exhibits, holding board and committee meetings, developing or re-purposing digital content, designing a new logo, increasing our Archives exposure, planning for 2021 and transitioning to a new cloud-based database are just some of the projects we were able to complete.  Since March the only time our small staff has been in the same "room" is during our weekly Zoom meetings.  In the fall we began offering programs again.   Our Fall Lecture series and "History Sandwiched In" programs were held virtually over Zoom.  We also co-hosted online programs with the Antiques Club of the Finger Lakes.  With the cancelation of most of our fundraising events, we had to experiment and tried an online auction through ReadySetAuction.
So far (knock on wood) the Historical Society is holding its own and we couldn't (and can't continue) to do so without the financial support from a variety of sources.  First, we have income from three endowments (General Endowment, Rose Hill Endowment, and the John A. Hutchins Memorial Fund).  Though income generated from each endowment can be used for operating expenses, the principal of each endowment cannot.  The Rose Hill Endowment and Hutchins Memorial Fund provide income for Rose Hill and Johnston House but the donors restricted the income and it is not available for the operations of the Geneva History Museum.  Though the museum receives investment income from the General Endowment it is not enough to cover all the operating expenses. We are extremely grateful to the individuals who had the forethought to create each endowment.  Second, we were very fortunate to participate in the first round of the Payroll Protection Program (and fingers crossed for Round 2) which covered payroll and health insurance for two and a half months.  Third, in addition to the continued support of the City and Town of Geneva, NYSCA and Farash Foundation, we applied for and received several other grants, including one from the ESL Charitable Foundation and Humanities NY CARES Grant with support from the National Endowment for the Humanities and the federal CARES Act.  Finally, there has been the continued support from the community.  Donations, membership renewals, participating in our online auction, contributing to our Annual Support Campaign and donating items to or shopping at our Holiday Market are just some of the ways the community has shown their support.  For this and so much more I cannot say thank you enough.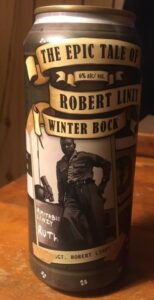 By pivoting we were still able to tell Geneva's stories. When our sites closed to the public and staff had to work from home this spring, we had to pivot from offering in person programs to primarily offering digital content on our website and social media channels. Blog articles, videos, activity sheets, "Vacation in Your Own Backyard," virtual jigsaw puzzles and other stay-at-home activities were just some of the content offered.  Due to capacity restrictions, we could not open Rose Hill Mansion for guided tours, so an outdoor tour focused on the architecture and grounds was developed. Although the Archives are not open to the public, research requests can be made over the phone, via e-mail or through social media.  Along with genealogy questions, topics have included Genesee Park, the City Charter, Sampson, the local response to the 1918 flu epidemic, and Scott LaFaro.  During the pandemic it has taken a little creativity to take the Historical Society "on the road."  Along with helping the Salvation Army celebrate their 135th Anniversary, trivia questions are being posted on the Seneca Street Kiosk with the Smith Center for the Arts and meetings with HWS classes and students are taking place virtually.  Perhaps my favorite "telling Geneva's stories when or wherever you can" is "The Epic Tale of Robert Linzy."  After reading about First Sergeant Robert Linzy , on one of our social media channels, War Horse Brewing Company asked us if they could use Sgt. Linzy's image and story on a beer can.  "The Epic Tale of Robert Linzy" can now be purchased at Wegmans and War Horse Brewing.
Like every other business and non-profit organization, our regular activities and programs have been impacted by the pandemic. Yet we made it through 2020.  As we enter the new year there are still a lot of unknowns, but one thing is certain we will continue telling Geneva's stories.