Help Curate the Historical Society's Fall Exhibit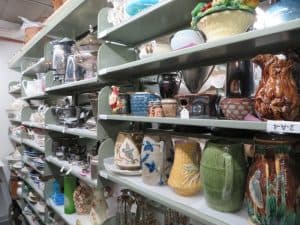 Building off of its 2017 crowdsourced exhibits, Stuff: A Material History of Geneva and Tell Me A Story, the Geneva Historical Society is asking the public to help curate the fall 2018 exhibit at the Geneva History Museum. Everything from the topic to the artifacts will be decided by the public through social media and online surveys. The Historical Society's staff have selected potential topics for the exhibit, but ask the community to decide on the final topic. To vote, go to http://bit.ly/2018GHSExhibit and choose a first and second choice for an exhibit topic. The five possibilities are:
Celebrities in Geneva
Growing up in Geneva
Crafts and Hobbies
Drinking in Geneva (water, milk, wine, beer, etc.)
Coming Home (stories of military personnel returning home)
The subject with the most votes will win. Second choices will serve as a tie-breaker and will help the staff choose future exhibit topics. Voting runs through July 20. Once the subject has been selected, the Historical Society will ask the community to help develop a title, select artifacts, and write the labels through further polls and online surveys.