Historians At Home: Jeanine Housman
During the first half of 2021 Historical Society staff are sharing on social media how we "curate" our own stories at home.  Next up, our Office Manager Jeanine Housman.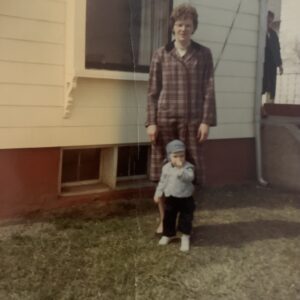 My home is a charming colonial house built in 1898 in the village of Penn Yan.  Prior to its' construction the location on Ogden Street was a brick yard.  My parents bought the house in 1968 when my brother was just two years old.  I also raised my daughters here and still currently reside in our family home.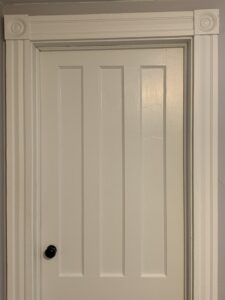 Much of the original molding including bullseye rosettes and tall baseboards remain in the home.  I have added colonial corner molding blocks and trim to stay consistent with the architectural design.  Even with all of the modern upgrades the molding maintains the original character of the house.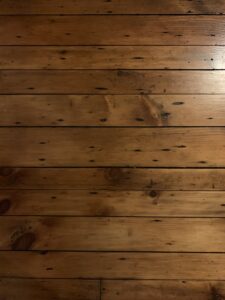 Colonists used pine for building because of its durability as compared to other soft woods and it is often found in colonial architecture.   Under several layers I discovered beautiful pine floors many of which have been brought back to their original glory. I recall the horrible dark green shag rug that was obscuring many of these beautiful floors throughout my childhood.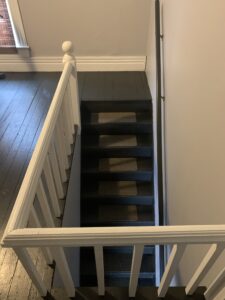 As with many colonial homes there is a common room at the top of the stairs.  The original banister and tall base boards are still in place.  The common room used to house a central chimney that was used to heat the house prior to the installation of central heating.  My parents used the room for guests and it is now being utilized as home gym including an elliptical, weight bench and sauna.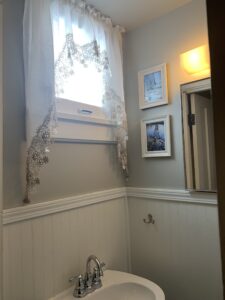 One of the most unique features of my home is the bathroom located under the stairs.  I often refer to it as my "Harry Potter Bathroom".  The hinged beveled glass window is original to the home making the space perfect for a powder room.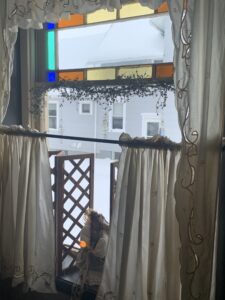 There are two large picture windows with deep window sills and stained-glass accents.  The sills were just the right size to be used as a stage for my childhood performances. Many small houses of the 19th and early 20th century have "leadlight" windows which contain small glass pieces held together by lead framework.  I love the way the sunlight shines through the glass and illuminates the living room in the morning.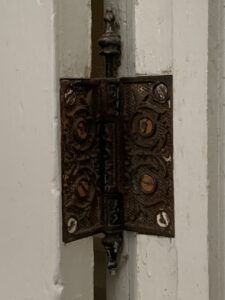 Decorative antique cast iron hardware and hinges remain on many of the doors.  Ornamental hardware adds so much character and is often a rarity to find in a home today. Several hours of work has been invested to remove paint and clean the antique hinges and knobs.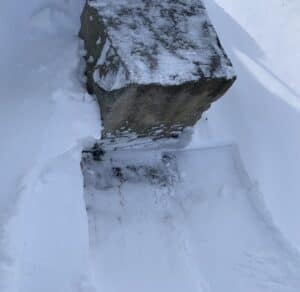 This granite carriage stone remains on the property from many years ago.  Presumably this stone was used as a mounting block to mount and dismount a horse or cart.  They were often found outside of public places and it adds a unique landmark to the residence.