Accidental History Topics
By John Marks, Curator of Collections and Exhibits
I've posted photos to the historical society's Facebook page for two and a half years. Digging further into the collection to come up with fresh material, I found this photo of Castle Street: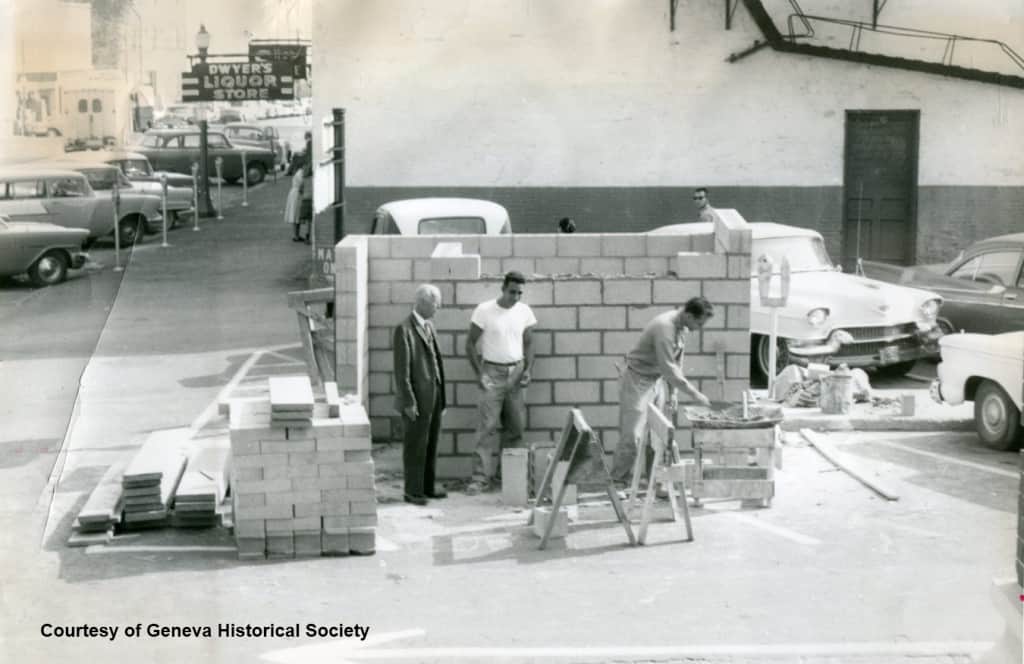 It was in a box of non-categorized P.B. Oakley photos. It was obviously Castle Street but I didn't recognize the structure they were building. I put it out to the Facebook world and it was viewed by 1,631 people; only six people identified it as an air raid, bomb, or fallout shelter. Two gentleman remembered specifically that it was a "demonstration model", both for construction and how to stock one. Several people noted that the cars in the photo were from the late 1950s.
With these clues, I began looking for more information in our archives. We have a Civil Defense box, but all the local information we have focuses on medical readiness. Responding to radioactive fallout from nuclear attack was the main concern. Geneva coordinators assembled medical response teams that included doctors, nurses, dentists, chiropractors, and veterinarians.
There were numerous Office of Civil Defense pamphlets explaining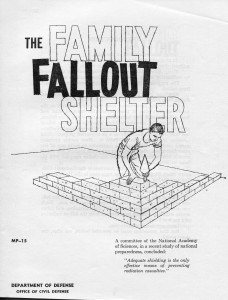 radiation, fallout, and how to survive an atomic attack. This helpful booklet showed how to build a variety of fallout shelters for the home: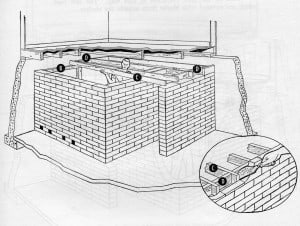 The shape confirmed that the structure in the photo was a fallout shelter. The 1961 date on the booklet sent me to the City Council meeting minutes to see if anything was recorded about it. "Civil Defense" in that year's index didn't turn up what I wanted, but "Fall-Out Shelter" did. At the September 7, 1961 meeting "N. Coblio and Sons Incorporated, contractors have volunteered as a civic gesture to construct a model fall out shelter in a Public place at no expense to the City. This has been discussed with the Mayor and suggested that the Mayor's parking space in the Castle Street parking lot might be the best location for such a shelter where people easily could come to look and get ideas for home shelters."
After extensive debate about small details, the council approved the work and "thanked [Mr. Coblio] for his fine gesture. The above photo was probably taken in late September or early October that year. The shelter was taken down one year later.
Readers of a certain age grew up with "duck and cover" drills in school and perhaps helped their parents store supplies in their basement. Like all events, that time slips further in the past each day. One Facebook reader said she was a teenager in Geneva around that time and never saw a fallout shelter there. One of our jobs as local historians is to remind people of what was once commonplace and put it in context of today's events. Yesterday's "duck and cover" is today's airport security inspections, but they are all connected.