Lifelong Learning
By John Marks, Curator of Collections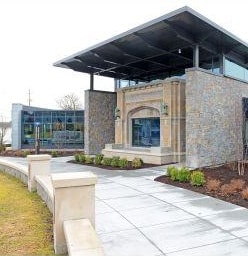 From birth to the age of 18, my family's trips were always to museums, historic sites, or historic house museums. Vacation had a purpose, at least for my parents – we were dragged along for the ride. I don't think they knew they were ahead of their time. Today such vacations are called heritage tourism, leisure learning, or lifelong learning.
As we created our current exhibit, An Educated Citizenry: Education in Geneva (on display through Saturday April 24), we thought about lifelong learning and brainstormed the examples of which we could think. I'm sure we missed some and our whole list won't be here, but feel free to mention others in the comments. If you are interested in any of these, assume that pandemic rules apply and check to see if activities are still being held.
There are traditional classes with an instructor, students, meeting time, and usually a fee. The Geneva Recreation Department offers classes in everything from painting to tai chi. Finger Lakes Community College classes are available to anyone without enrolling for a degree.
Literacy Volunteers Ontario-Yates, Inc. (LVOY) LINK provides personalized tutoring for adults who need to improve literacy skills. Fourteen percent (30 million people) of US adults lack ability to fill out a job application or understand text at an eighth-grade level. LVOY helps students with specific issues including studying for the General Education Development (GED) tests.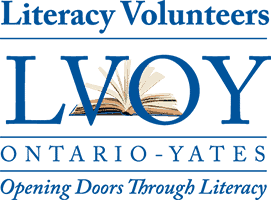 Book clubs have been around for at least 100 years. The common format is for a group to read a book then discuss it. Some longstanding clubs have kept records, and others are less formal. The Geneva Public Library has a Cookbook Club. There is a theme each month, you make a recipe from a cookbook, then share food and discuss your book at the meeting.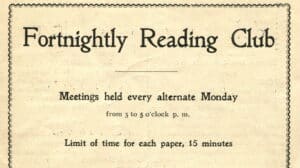 Formed in 1904, the Fortnightly Reading Club selects a theme each year and members present a related topic at meetings. The focus is on reading in all its forms – newspapers, magazines, journals – rather than reading one book together.
There are non-book discussion groups, like the Finger Lakes Forum. A membership organization, it meets once a month half the year for dinner, a program and discussion. Topics range from science to history to current events, often with speakers from regional colleges and universities.
Hobart & William Smith Colleges brings in speakers on many different subjects, often in connection with specific departments. Lectures are usually free to the public. In the late 1980s I attended a talk on Salvador Dali in the Geneva Room of the library. Likewise, the Smith Opera House (lonlk) hosts many nationally-known speakers, although there is usually an admission charge. Depending how you define learning, everything the Smith presents is educational.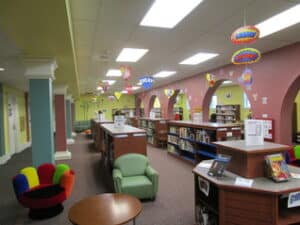 In 1906, the public library opened with 714 books in an upper floor of the YMCA on Castle Street. In 1910, the library moved into its current home on the corner of Main and Castle Streets, and has almost 65,000 items. In addition to printed materials, the library provides programs, computer access for those without, and tutoring space for Literacy Volunteers.
I've humbly saved the Geneva Historical Society for last. You may not think you are a leisure learner, but you found this blog and our other online resources. Everyone who follows us on Facebook and Instagram, comes to a program or exhibit, or contacts us with questions is interested in learning about Geneva's stories.
These aren't all the organizations for leisure learning in Geneva, which is encouraging. There are more opportunities in our city than can fit in 600 words.