Little Golden Books
By Kerry Lippincott, Executive Director
I'm sure everyone has their favorite Little Golden Book. Mine is Baby Dear. In the story a little girl receives a baby doll the same day her baby sister comes home from the hospital, and she and her mother take care of their babies together. I was simply fascinated by Baby Dear, and to be perfectly honest I wanted to be the little girl in the book. With three nieces, another generation of Lippincotts will enjoy Baby Dear as well.
My Little Golden Book memories were sparked by a recent traveling exhibit at the Rochester Memorial Art Gallery, Golden Legacy: 65 Years of Golden Books. During lectures that accompanied the exhibit, I discovered two things. First, Little Golden Books debuted during World War II. Second, one of the series' illustrators lived in Canandaigua.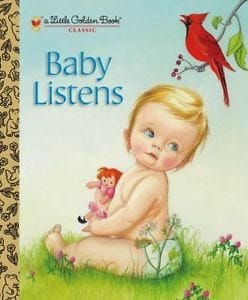 Prior to the publication of Little Golden Books, pictures books were basically considered a luxury. Priced between $2 and $3 dollars, picture books were mainly sold at Christmas or available at the library. Little Golden Books revolutionized publishing by offering inexpensive ($0.25 per book) yet attractive and durable picture books to the masses. On October 1, 1942, Simon and Schuster released the first 12 books: The Three Little Kittens, Bedtimes Stories, The Alphabet From A to Z, Mother Goose, Prayers for Children, The Little Red Hen, Nursery Songs, The Pokey Little Puppy, The Golden Book of Fairy Tales, Baby's Book, The Animals of Farmer Jones and The Little Piggy. Of the original titles only one is still in print—The Pokey Little Puppy.
Also part of Little Golden Books success is the stories and illustrations. Noted for her watercolor and color pencil illustrations of children, Eloise Wilkin (1904-1987) would illustrate 110 books and 47 of those were Little Golden Books.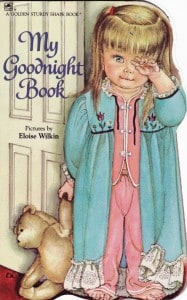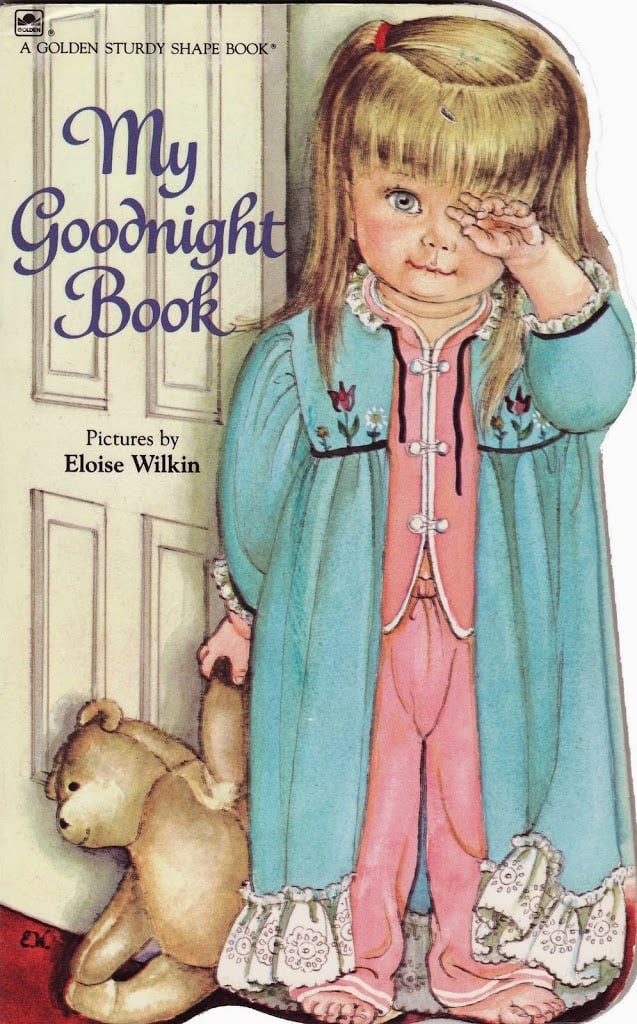 Born in Rochester, Wilkin spent most of her childhood in New York City. At the age of 11 she won a drawing contest hosted by the department store Wanamaker's. Her winning picture was a pilgrim returning home. After graduating from the Rochester Athenaeum and Mechanics Institute (now RIT) in 1923, Wilkin set up an art studio in Rochester with a friend. Unfortunately, the pair struggled to find work, so they moved to New York City where Wilkin found freelance work illustrating school books, paper dolls, and books. The first book she illustrated was The Shining Hour. She returned to Rochester in 1930 when she married and took a decade off from illustrating to raise her four children.
In 1944 Wilkin was approached by Simon and Schuster to illustrate for the Little Golden Book series. Her condition was the ability to work from the family home in Canandaigua. A system was arranged where her editors would send her the text of a book printed on blank pages. Wilkin would then sketch her ideas in pencil on each page and send the book back to the editors for comments. The book would go back and forth until the sketches were finalized.
Illustrating as many as three books a year, Wilkin would work exclusively for the Little Golden Books series until 1961 and would occasionally do a book for the series until the mid-1980s. In 1946 she made her Little Golden Book debut with The House in the Forest by Lucy Sprague Mitchel. Among her 47 Little Golden Books are My Little Golden Book About God, Wonders of Nature, Little Mommy, The New Baby, Busy Timmy, We Help Mommy, and We Help Daddy. Her illustrations for Little Golden Books also appeared on calendars, puzzles, Hallmark cards, china plates, record sleeves for Golden Records, magazines and ads.
Wilkin also was attuned to the changes in society. In We Like Kindergarten (1965) she depicted a racially integrated class, and children of color were included in the reprint of My Little Golden Book About God. The 1975 reprint of The New Baby (1948) contained a more realistic portrayal of pregnancy, and with an increased awareness of SIDS, the cover no longer had the baby sleeping on her tummy.
Though illustrating 110 books was quite an accomplishment, Wilkin's dream was to design a doll that was like a real baby. After twenty years of experimenting and designing, Baby Dear debuted in October 1960. Produced by Vogue Dolls, Baby Dear had a rag body with moveable arms and legs and came in two sizes (12 inches or 18 inches). Two years later Baby Dear the book was published with illustrations by Wilkin.
So, what's your favorite Golden Book?
For more about the creation of Little Golden Books, check out Golden Legacy: How Golden Books Won Children's Hearts, Changed Publishing Forever, and Became an American Icon Along the Way.