Marian Cruger Coffin
By Karen Osburn, Archivist
There is no doubt about it, I am a frustrated gardener. When I was a child my family, most of who could root a rosebush by sticking a cutting under a mason jar, excelled at growing many different types of plants. My grandmother, Lucy, had a garden that was the envy of her neighborhood. The lot was 40' by 100' and the house, which was a double, and garage took up most of the land.  What was left was a small patch of lawn roughly 15' by 18' surrounded by every type of decorative plant imaginable. There was even a vegetable patch next to the garage that produced beans, summer squash, tomatoes, peppers, cucumbers and some raspberries.  The flower garden and the vegetable garden were separated by a hedge of filbert trees, much to the joy of the local squirrel population. Lucy could make any plant grow. Not just survive but thrive! My parents and my aunt learned from her and so my childhood was filled with decorative and food producing plants that grew lavishly on our property. My parents composted, practiced crop rotation in the vegetable garden and impressed me into service for many hours of hoeing, weeding by hand and picking fresh vegetables.
My sister and I have tried to follow in their footsteps, but I will admit that my thumb is more of a pale sea foam green than the verdant grass green of my relatives. My sister does well with her horticultural endeavors, but mine peaked at about age 30 when I had a large collection of blueberries that produced buckets of wonderful fruit. Since then I have moved to a home in the city where I have a little space and opportunity to garden, but lack the time. I look with envy upon my friends who maintain gorgeous gardens and harvest vast amounts of tomatoes, beans, beets, onions and cut flowers from a piece of land sometimes no bigger than 25' by 25'. Lately, the best I manage is a Christmas cactus that thrives on benign neglect.
I am even more aware of my horticultural shortcomings because some of the best green thumbs in the world once lived here in Geneva. Between the nurseries, the New York State Agricultural Experiment Station, fruit farms and wineries thousands of local people have worked developing plants and designing gardens.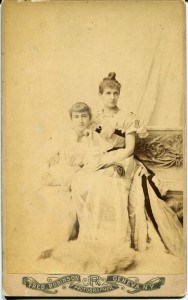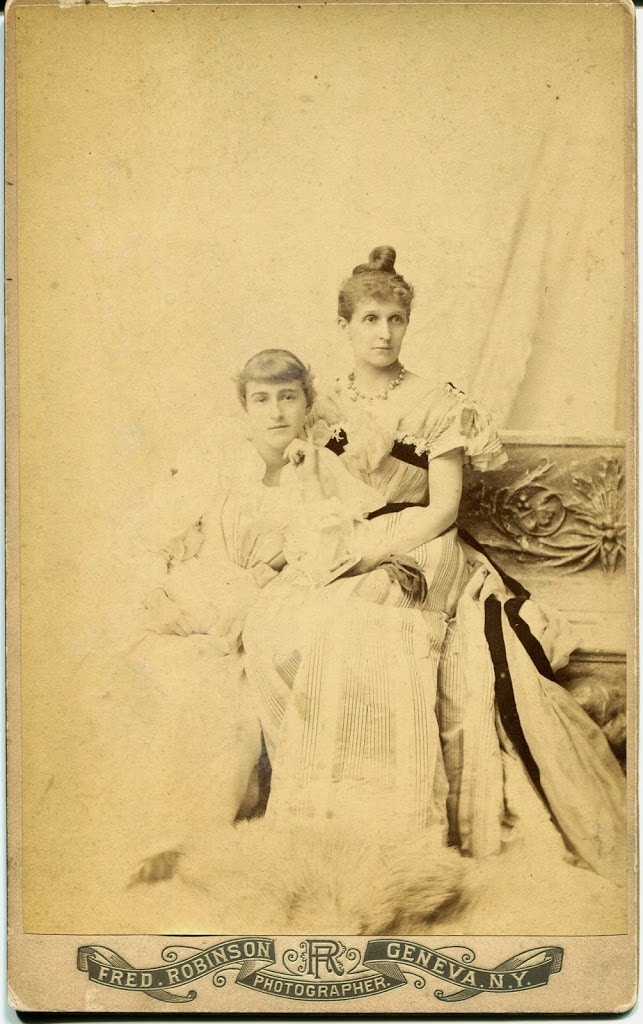 One of those folks was famed landscape architect Marian Cruger Coffin. After the death of her father in 1888, Marian and her mother Alice moved to Geneva to live with Alice's sister, Harriet. By 1892 the women moved in with Marian's uncle, John Barker Church IV at 554 South Main Street. While Alice and Marian were relatively poor they also had many upper class connections due to Alice's family and those connections would be very helpful to Marian later in life. As Marian had no independent income she faced the choice of finding a rich husband or finding a career which would allow her to support herself. She chose the latter and in 1901 Alice and Marian moved to Boston so Marian could attend Massachusetts Institute of Technology (MIT) and study architectural landscaping.
It took a lot of determination and courage for any woman to pursue a career in the early 1900s. As fellow student Martha Brooks Brown put it, "It was considered almost social suicide and distinctly matrimonial suicide, for a woman to enter any profession."  The social norm of the time was for men to marry younger women and Marian was 25 when she entered MIT.
After graduating in 1904 Marian soon discovered that no architectural firm would hire her because she was a woman, so she started her own business in New York City in 1905. With connections to some of the most influential families on the East Coast she started designing suburban gardens. Some of her first projects were on Long Island and eventually her clientele included the Fricks, Vanderbilts, Huttons, and du Ponts. By the 1920s she became one of the most sought after landscape designers in the eastern United States.
As her reputation spread Marian was able to hire an assistant and move to a larger office. She was also able to put her ideas and principles into practice. Her firm not only employed women whenever possible but provided them with apprenticeships, a learning opportunity that had been denied to Marian.
Many of Marian's ideas and theories are evident in the gardens of the du Pont estate at Winterthur. Designed for her friends Harry and Ruth du Pont, it was the biggest commission of her career. While she made attempts to find work in the Midwest the presence of several well-known firms in Chicago prevented her from making inroads there, however she had plenty of work to keep her busy on the East Coast. The majority of her work was done in the twelve years between the end of World War I and the Great Depression.
Though the Great Depression reduced the number of commissions she received, Marian worked consistently until her death at age 80 in 1957. During her working lifetime she designed over 130 gardens including the Campus of the University of Delaware, the Caumsett Estate as well as Winterthur in Delaware, and dozens of individual estate gardens.
For more information about Marian read Money, Manure & Maintenance: Ingredients for Successful Gardens of Marian Coffin, Pioneer Landscape Architect 1876-1957 by Nancy Fleming.