Festival Time
By Karen Osburn, Archivist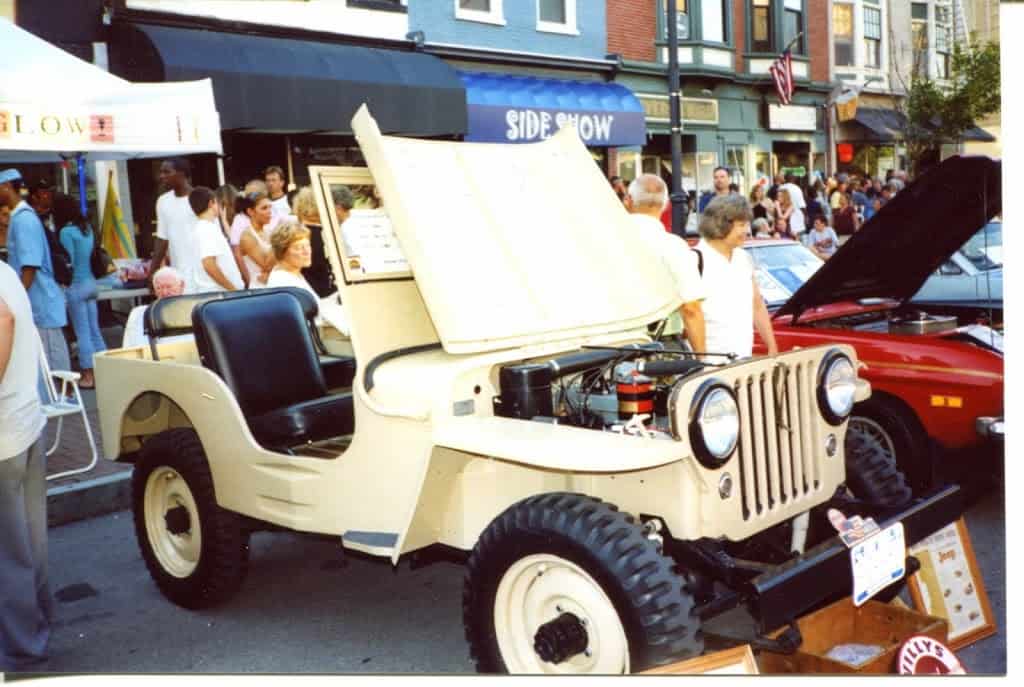 Cruisin' Night 2006
It is that time of year again.  Festivals are everywhere.  If there is anyone who can't find something to do on a weekend in the Finger Lakes they must have their eyes closed and their cell phone glued to their ear.  Just recently in the area surrounding Geneva there was a garlic festival, a sauerkraut festival and the eclectic Park Ave. festival in Rochester.  From the start of the summer until the unofficial end on Labor Day there will be music, art, food, beverage and craft fairs and festivals. 
As I write this Walnut Hill Farm Carriage Driving Competition is going on as well as Empire State Farm Days.  While neither is technically a fair or festival the atmosphere surrounding both events resonates that of a fair.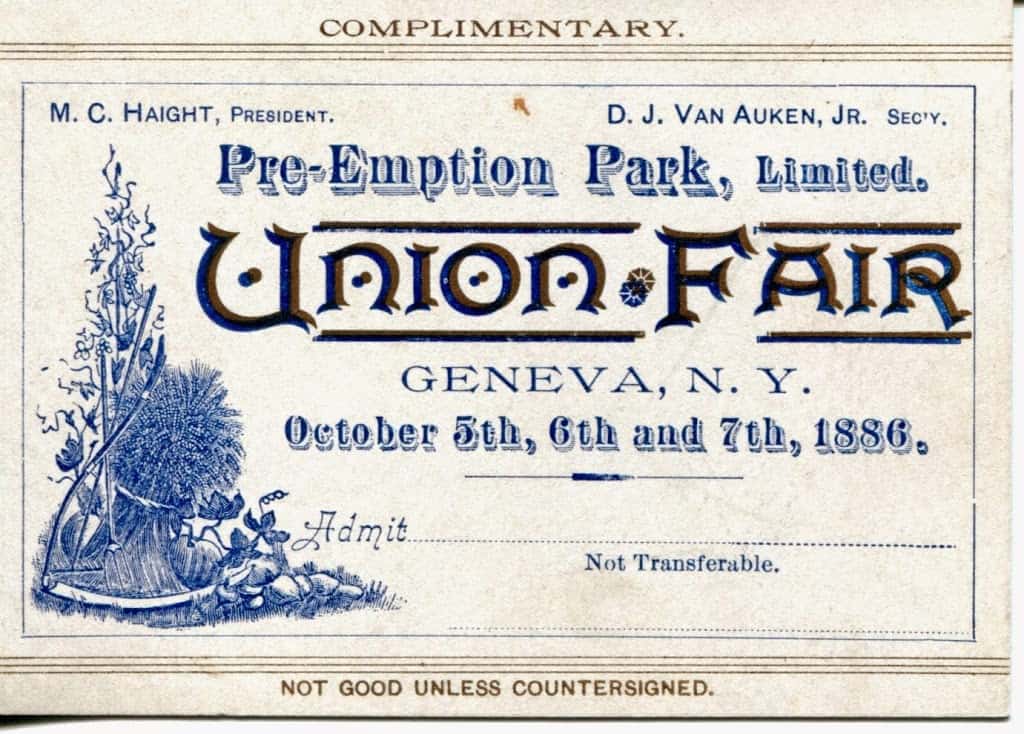 Walnut Hill is a very elegant affair filled with fine food and beverages, highly polished carriages and equipment, and absolutely beautiful well trained horses, and ponies.  The drivers and grooms are immaculately dressed and one day spent there can send you back in time 150 years.  
Empire Farm days is more of a "car show" for new agricultural equipment.  People arrive in jeans or shorts with entire families in tow.  What it may lack in elegance it makes up for in interesting displays and free samples.  The food is plainer but no less tasty and one day there can catapult you into the future of agriculture 25 years from now!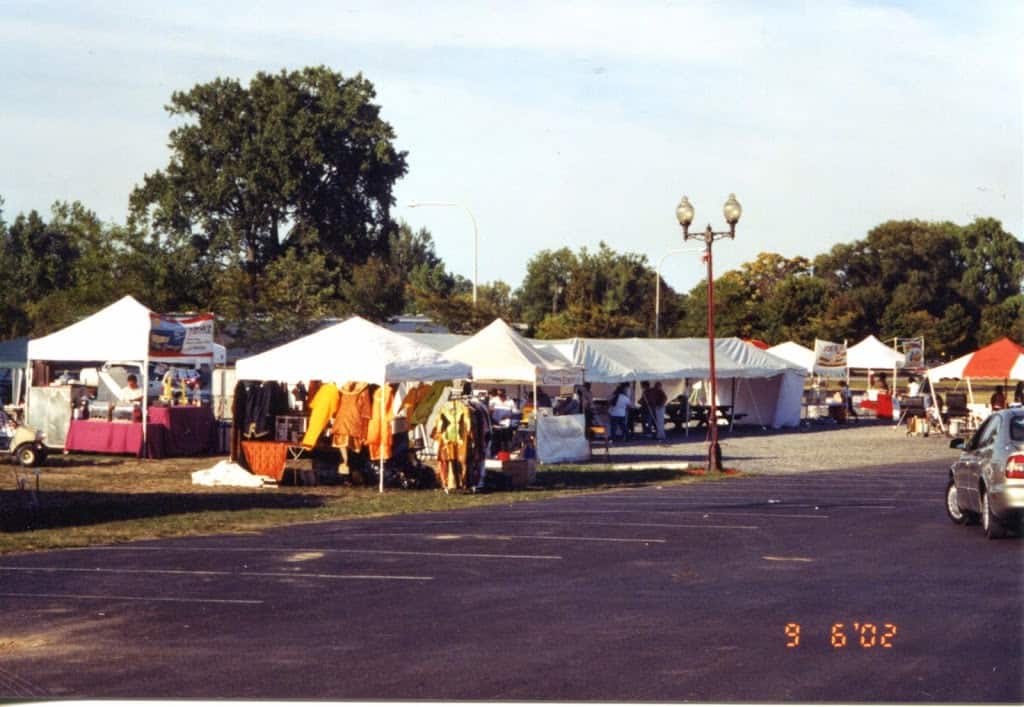 Unity Festival 2002
What do these two disparate events have in common? People, food, animals, equipment, and skill development.  I have attended both of these wonderful "fairs" and had a wonderful time at each.  I have also, at various times in my life, attended The Clothesline Art Show, the Corn Hill Festival, the Park Avenue Festival (all in Rochester, NY); the Native American Dance and Music Festival at Ganondagan in Victor, NY; The Highland Games near Dundee, NY; The Hemlock "Little World's" Fair, in Hemlock, NY; the Monroe County Fair, near Rochester, NY; The Wayland Potato Festival, and the New York State Fair to name a few.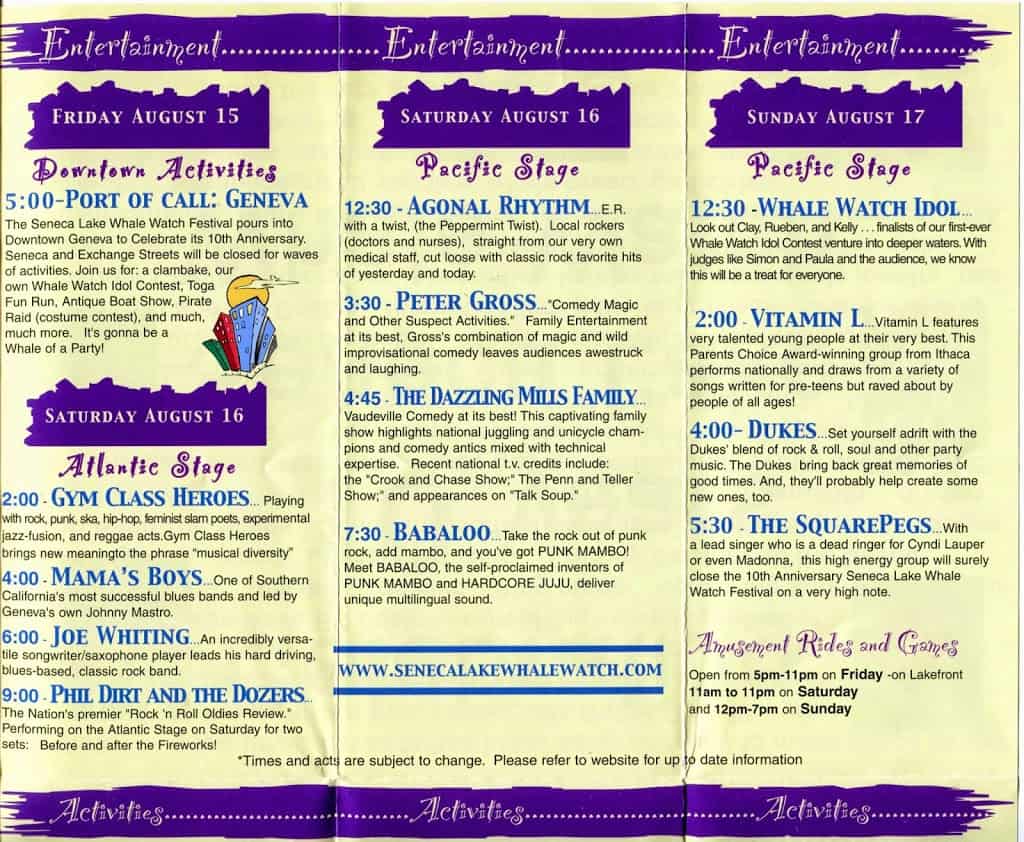 Seneca Lake Whale Watch
I have paid $2 for a side show (
definitely
not worth it), eaten funnel cakes, cheese burgers, tacos, hot dogs, butterfly chips, sugar waffles, and innumerable fair specialty foods dedicated to the fair or festival's theme such as potato ice cream and candy or bison burgers. I have watched milking contests where some people who participated barely knew the head of the cow from the "business end".
I have had a sweater sleeve eaten by a large Brown Swiss cow.
I have stood next to a 17 hand high (5' 8" at the horse's withers/shoulder) draft horse with a 7 year old sitting on him braiding his mane. I have walked through a variety of suspicious smelling liquids at agriculture fairs (and a few at street fairs).
I once even asked a vendor to write an "excuse" for me when I purchased a pretty expensive handmade teddy bear at a juried art/craft show.
There are only two things I generally don't like about fairs and festivals. The parking is usually expensive or very far away and porta-potties.
Both leave a lot to be desired but are better than nothing.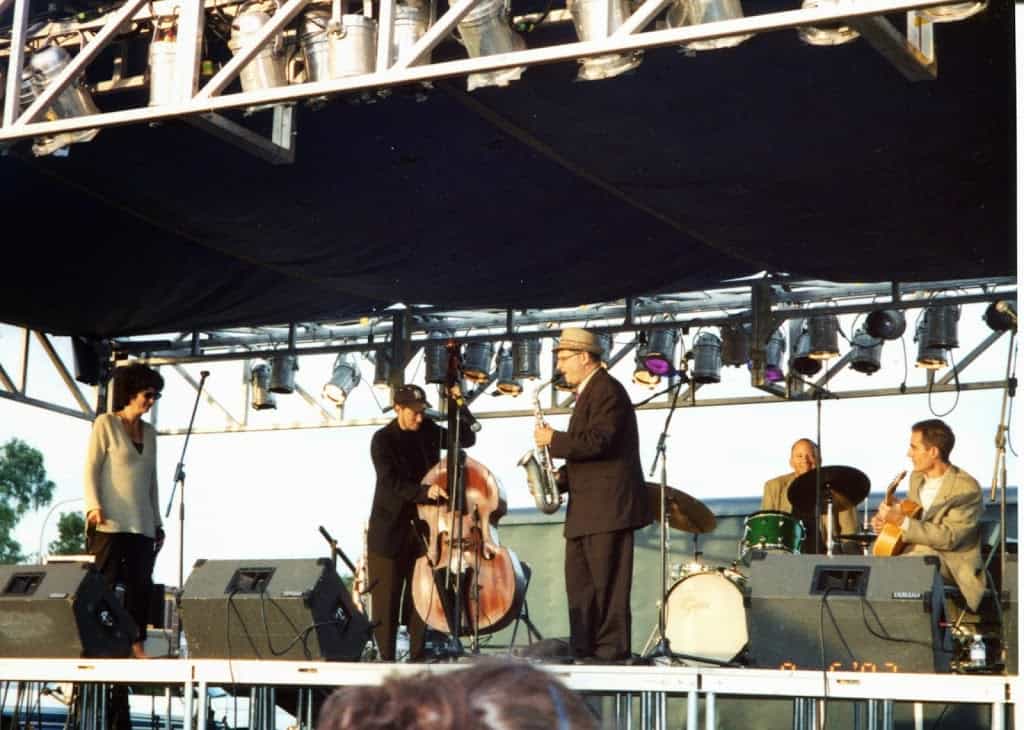 Unity Festival 2003
Geneva had fairs in the 1800s and still has its "fair" share of festivals today.
Many of the churches run carnivals and fairs in the summer and I have been to several excellent ones.
The city hosts a fabulously fun event called Crusin' Night, and more than one cultural event like the Italian Festival at the Sons of Italy and the Latino Festival.
We have had musical events like Whale Watch and even the Mussel Man Triathlon, which takes on a festive air.
The first year I came to work in Geneva I attended the Whale Watch.  What fun!  There was the usual assortment of vendors for foods and souvenirs.  The Historical Society had a booth and took publications to sell.  We brought games for the children to play and taught them activities like "Graces" where decorated hoops are thrown and caught with pointed dowels.  There was even a cardboard boat race! And all of this took place on the shore of Seneca Lake.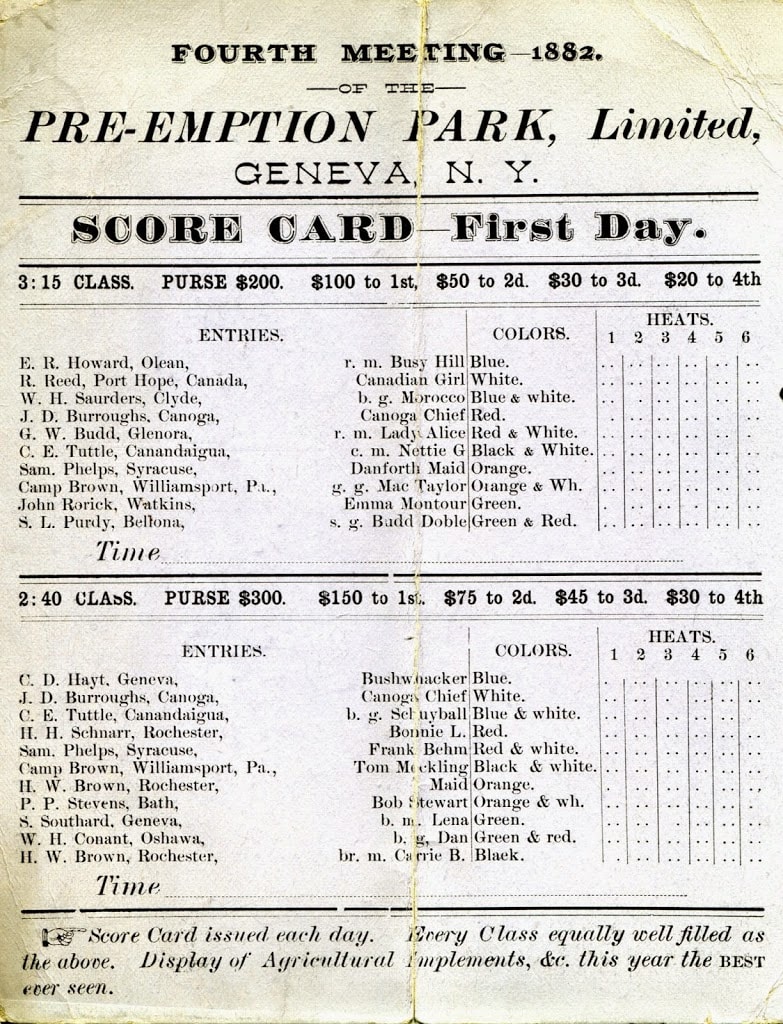 One year I attended Cruisin' Night and encountered my cousin who had brought his race car to the event.  He and two friends, who had also brought their racing cars, were parked on the northwest corner of Seneca and Exchange Streets  where the antique tractors were set up this year.  Periodically, each of them would start the engines on the racers, starting from the least powerful to the most powerful sounding.  Even after I went home that evening I could hear the revving of these powerful motors in the distance.  For me, this is part of the joy of Geneva.  When Crusin' Night is happening, everyone knows it even if they don't attend.  Some might find this a joyless intrusion on their space, but I think of it as proof that something vibrant, fun and positive is happening in our city.  Geneva is Alive!
I urge all of you to take some time this summer to discover some of the wonderful events that occur in the Finger Lakes.  Every lake, every city has different and exciting things to do.  You can visit a festival any place you want in New York State you only need to take the first step and explore. Wine, cheese, apples, grapes, tomatoes, garlic, peppermint, onions, music, arts and crafts and more are all waiting to be discovered in Geneva's backyard.  Don't let all this summer fun pass you by!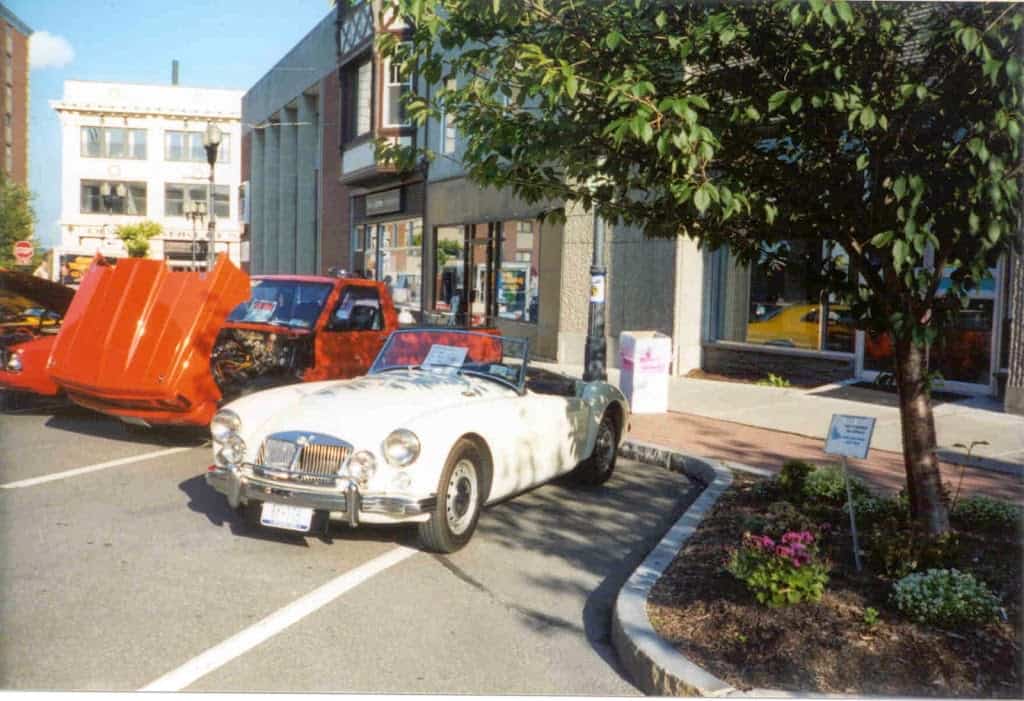 Cruisin' Night