Headed to the Drive-in
By Karen Osburn, Archivist
I love being able to revisit the past and our fundraiser focused on the 1960s (being held in March 2016) is giving me a wonderful opportunity to review one of the most interesting decades I remember.  Last time I wrote I was doing a somewhat free association of youthful memories, since I was 8 at the start of the 1960s and 18 when they morphed into the 1970s.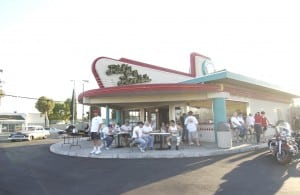 These were pretty formative years for me.  There were so many firsts in my life during those years that there are many memories that stand out.  One of those memories is of drive-ins.  Not the type we have today, but also not all that different.  I don't remember if Carrols Restaurants had a drive through.  I doubt it.  Most folks went into restaurants for a sit down meal, even if the hamburger was a quarter and the French fries cost fifteen cents.  Oh, I know there were some burger places that had car hops in short skirts and trays that fit on the window of the car, but I don't remember any where I lived.  I think winter in Upstate New York limited that type of fun activity to the more temperate months of the year or perhaps my father did not want the paint on his car scratched by a tray.  Whatever the reason the drive-ins that stand out in my mind were the Lakeshore Drive-In Theater and the Drive and Buy dairy across from the local shopping plaza, Northgate Plaza, in the Town of Greece, New York.
The Drive and Buy was something I haven't seen anywhere else, although I am sure it was not unique.  I remember it as a small building that you pulled up next to and the employee inside slid open a window and asked you what you wanted.  I think the selection was limited to milk, buttermilk, skim milk, cream, ice cream and perhaps butter and eggs.  I don't recall there being much more than that, on the other hand there might have been all sorts of other things and my parents just did not purchase them.  When we bought ice cream it seems like it was always Neapolitan.  I think it must have been cheaper because sometimes we stopped there after going to the regular grocery store.  If memory serves me correctly the interior was yellow, or at least looked that way from the vantage point of my back seat in the Chevy Station Wagon.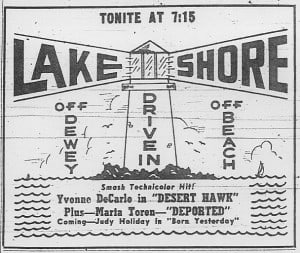 The movie drive-in was much more exciting.  My father worked for the Highway Department in our town and was given a free pass to the drive-in once a year.  We only went when there were family friendly movies and since my little sister was born in 1960 it was usually my dad and about 3 of us kids who went with him; me and 2 of my friends.  I remember seeing Old Yeller, McClintock, 101 Dalmatians, That Darn Cat, The Shaggy Professor…or was that the Shaggy Dog?  I had a great time!  When my sister grew old enough my dad, mom, sis and I all went for the evening.
Of course there was always the obligatory visit to the restroom/snack bar/ projector building in the center of the field of poles.  Each pole held a small speaker system that you hung on your driver's side window and allowed you to close the window leaving about a 1 inch gap.  That gap allowed for the added fun of swatting mosquitos during the summer and freezing during the winter.  Then there was also the challenge of finding a speaker which worked!  Many of them burped and hissed with static, some made no sound at all having been ripped off their cords by some person who forgot it was still in the window when they drove away for the night. With the station wagon you could put the back seats down and stretch out like you were on a bed and if you fell asleep the movie was just not that good.  Of all the movies I saw Old Yeller was the one I never wanted to see again.  I think I even saw my dad wiping his eyes at that one.  We were, after all, a family of animal lovers.  The 101 Dalmatians was the one I liked so much I took my stuffed Dalmatian dog with me to the movie and later bought the book, which I still have.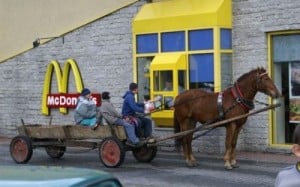 When I was growing up in the 1960s it never occurred to me that these drive-ins would disappear someday, or that people would rather go to the "drive-thru" at a restaurant than go inside to eat.  When you are 8, 10, 12 you don't think about change too much, at least I didn't.
But the year I was 12 things changed…a lot!  President Kennedy was assassinated, there was talk of missiles, nuclear weapons and some "drills" which were supposed to get us home to our families in case war broke out and someone in charge pressed "THE BUTTON."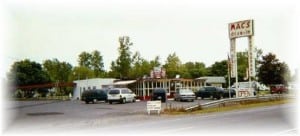 I still have a warm, fuzzy feeling for the 1960s, however.  A lot of things happened that were pretty great and some pretty awful.  A man walked on the moon, computers were becoming something more than a science fiction story. I learned to drive and got a job and found out (ouch) just how far a dollar went.  I started thinking about college, a scary thought.  Another war, this time in Vietnam, materialized and this one involved friends, relatives, neighbors.  I was afraid for them. Life as an adult was a lot harder than it looked in the movies or on TV.
I have nostalgia for many things about that time with drive-ins being right up at the top of my list.  There are still a few drive-in movie theaters around, one is up in the Alexandria Bay, New York and when I go to visit relatives in that area we try to go to it.  You get the sound over your car radio now, and we often bring our own snacks, since I have learned that the high priced snacks sold at the restroom/snack bar/projection building can't hold a candle to your own Tollhouse cookies or a bag of chips.  But the feeling of excitement being at a drive-in still exists for me and I hope it never goes away!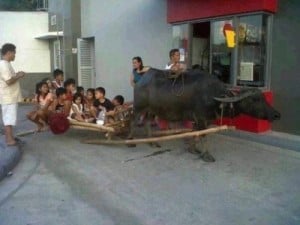 I couldn't find many images of local drive-ins, but I did manage to find one of my childhood drive in and a few very interesting drive-in pictures.  Hope they make you smile.