Traditions
By Karen Osburn, Archivist
Here we are again! Another year is rapidly coming to an end and another set of end of year holiday traditions to share (or in some cases to endure).  Traditions for Thanksgiving, Christmas Eve, Christmas Day, New Year's Eve, and New Year's Day often revolve around food, decorations, and locations.
In my family we have a tradition of eating roast turkey on Thanksgiving.  Most of my family doesn't really enjoy turkey, but we eat it because of TRADITION!  When my sister married, her husband added the tradition of mashed rutabaga to Thanksgiving dinner.  Now rutabaga is not really a favorite either, but we endure it for the sake of TRADITION!  If you were to give me a choice I would make a tradition of having pot roast, mashed potatoes, Brussels sprouts, winter squash and popovers for Thanksgiving dinner, but it is not traditional so no one else in the family is willing to try something this different.
A couple of the Thanksgiving traditions I really do like are cranberry sauce, hash brown potato casserole and pumpkin pie.  Everyone in my family agrees that those three items are pretty darn tasty and should be a staple at the Thanksgiving Day table.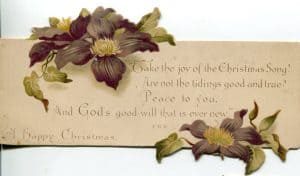 Then there is the tradition of Black Friday sales.  I once went Black Friday shopping with my niece and sister when my niece was a young teen.  We had some fun but decided not to make the shopping craziness a family tradition.  I try to make it a tradition to buy locally and avoid the mall madness if at all possible.
Then of course we roll into Christmas.  I really enjoy the traditions that go with Christmas. I love baking cookies, the smell of cookies, finding just the correct gift that makes someone's eyes light up when they open it, decorating the house, mulled cider, the smell of pine trees, and the peaceful feeling of joy.
Christmas Eve with the twinkling tree lights, midnight church service, setting milk and cookies out for Santa, carrots for the reindeer, stockings hanging wherever they can fit, reading "How the Grinch Stole Christmas" by Dr. Seuss, or a "Christmas Carol" by Charles Dickens are traditions dear to my heart.  One year I even found a copy of an old radio program called the Cinnamon Bear, which had 24 episodes; one episode to be played every night from December 1 to Christmas Eve.  The music was a bit tedious after the first week, but the whole experience was great fun.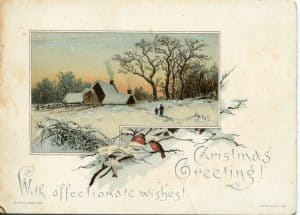 When Grandma was alive Christmas Eve was always held at her house and the tradition included going to the German shops in the area and buying pumpernickel and rye breads, and fruit and cheese kuchens.  There were also meats from the shops which included liverwurst, other sausages and a variety of cheeses.  Someone always brought meatballs and sauce, which were gobbled up immediately and of course cookies and candy. Her small home overflowed with people and small children ran around like an undisciplined pack of puppies tumbling over each other and knocking things down.
Christmas Day with its early morning excitement, stockings stuffed with treasures, and the tree with beautifully wrapped packages was filled with anticipation.  Memories of generous family breakfasts with waffles, bacon, eggs, and sometimes even pie still make my mouth water.  Visiting friends and relatives after church, sharing good times with neighbors, friends and family are some of my fondest memories.
I don't have any New Year's Eve traditions that I know of.  Sometimes I have friends over, sometimes I go to friends, and sometimes I stay home.  I am not a party gal and I don't have a passionate desire to stay up late so if I there is a party to share or if there is no party I am equally happy.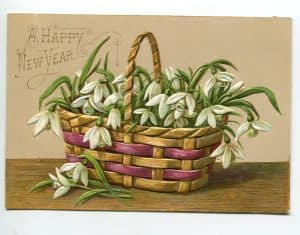 My big New Year's Day traditions are watching the Rose Parade and taking down the Christmas decorations.  Other than that I eat leftovers, if there are any, relax and prepare for work the next day.
I recently heard an advertisement on the radio for a performance of  A Christmas Carol: Retold  and the word "Tradition" was used at the end of the ad.  Viewing performances of a Christmas Carol on stage, on the movie screen or on the TV screen are a tradition in many homes and this year the Geneva Historical Society provides you with an opportunity to make it a Geneva tradition.  Join us and Breadcrumbs Production on December 3 for  "A Christmas Carol: Retold" at Rose Hill Mansion.  We all know the story but does the story know us?  Performances are at 6 pm and 8 pm.  Tickets are $20 per person.   Space is limited and reservations are required.  Call 315-789-5151 for tickets or purchase online at brownpapertickets.com.  This is a show you'll not want to miss!